Bring the
right products 

to the

right customers 

at exactly

the right time

.
Our Artificial Intelligence identifies in real time the products within your assortment that matches each individual customer.
Relevance through similarity
React to search behavior, style preferences and purchase habits of each individual user by personalized recommendations based on visual similarity.
Up-selling through shopping guidance
Scale the average shopping basket by offering complementary products.
Plug & Play: Implement our technology wherever you want via universal APIs
On-Site
Personalize landing pages and product detail pages with personalized recommendations, out-of-stock alternatives and "shop the look" inspiration.
Newsletters
Send relevant newsletters to each customer segment and recommend products that really fit.
Order confirmation
Personalize order confirmation mails and offer similar products
In-App
Personalize your existing app or offer launch data driven inspiration for your customer's smartphone with our white label solutions
Visual Data
We extract the visual attributes out of your assortment: Your product feed is constantly analyzed by fashion focussed Computer Vision.
Meta Data
The visual data is enriched with your product feed's meta data. This does not only help our algorithms understand what's within your stock, but also gives you real time reports on your products and assortment.
Behavioral Data
Our technology analyses your customer's behavior to help you really understand them: What do they like? What are they looking for? When  and what are they most likely to purchase?
Market Data
We analyze competitors, prices and emerging trends in real time and match it to your stock and customers. In a nutshell: We do not let opportunities pass by.
How much human, how much machine? You decide.
Let our technology run fully-automated or manually configurate the results, it's up to you.
Let's say you implement an out-of-stock solution to display visually similar alternatives to customers. You can at any time configurate in the backend, weather the algorithm should focus more on color or shape – and see the impact on the results in real time.
Results of personalisation
Dramatic increase in Sales
Using our data and technology DailyDress achieves
shopping baskets of twice the size
than the market average after return.
Fashion Industry suffers lack of data
Want to learn more?
Let's talk.
Call us at
0049 40 466 605 33
White Label Solution
Our mobile solutions: Offer data driven inspiration, every day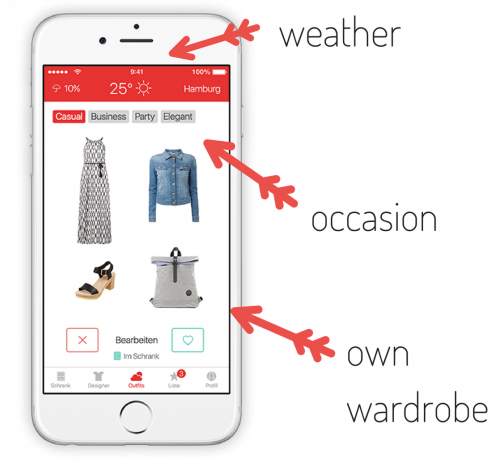 DailyDress App
We built a Product Users love ♥
DailyDress is a free mobile app that allows users to synchronize their wardrobe and get personalized outfit inspiration what to wear instantly.
User simply sync their clothes – DailyDress does the magic.
Engagement & Insights
Launch  a mobile app or integrate certain features tailored to your shop and customers.
Not only do you gain a fully-automatized engagement tool to deliver personalized inspiration on the go, but also will you learn even more about your customers by highly valuable first hand data.
Purchases
Lean about wardrobes and purchase histories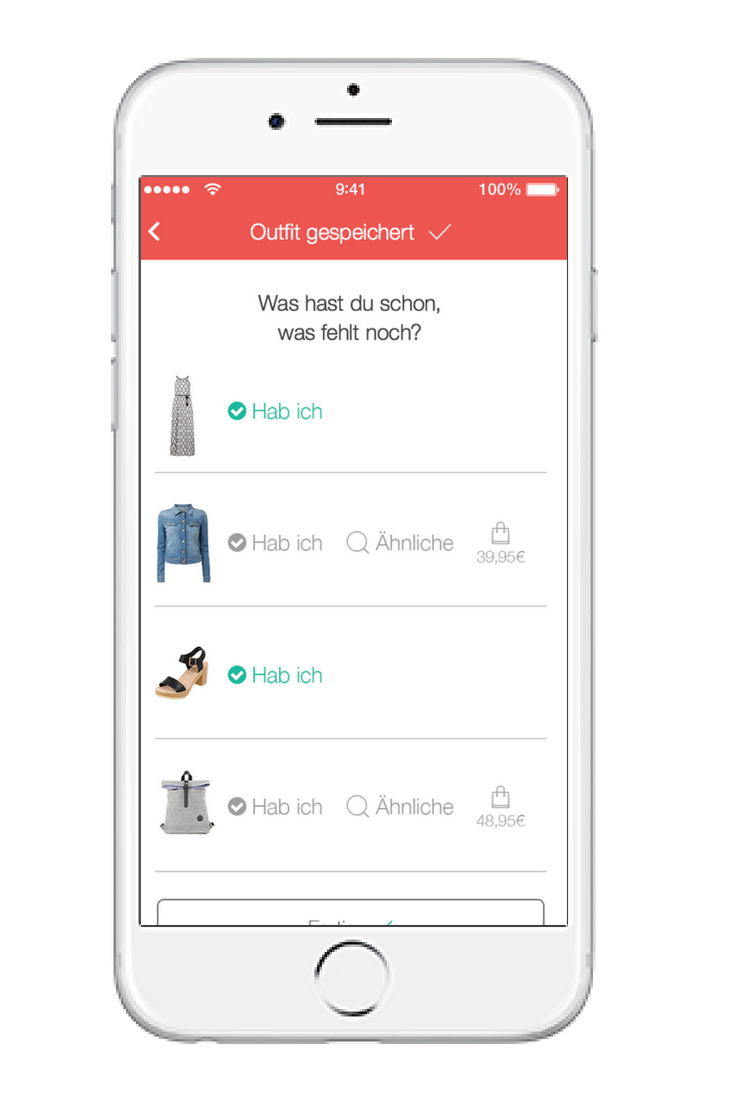 Preferences
Learn about individual preferences and styles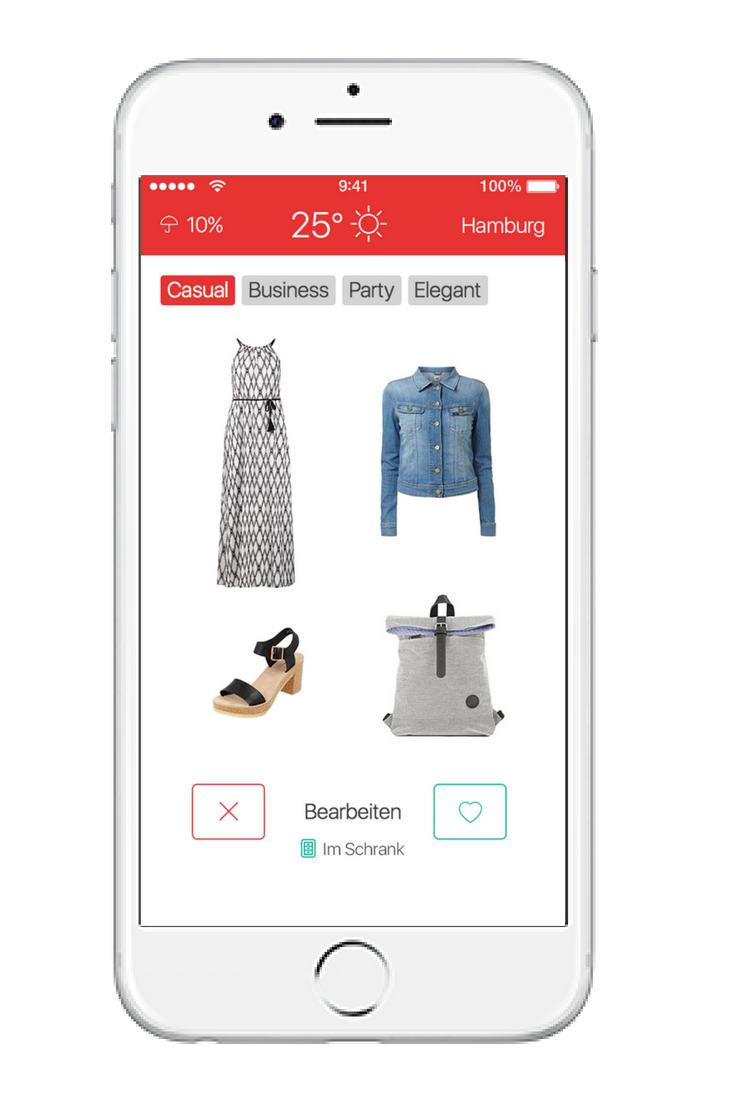 Content
Collect and re-use user-created-outfits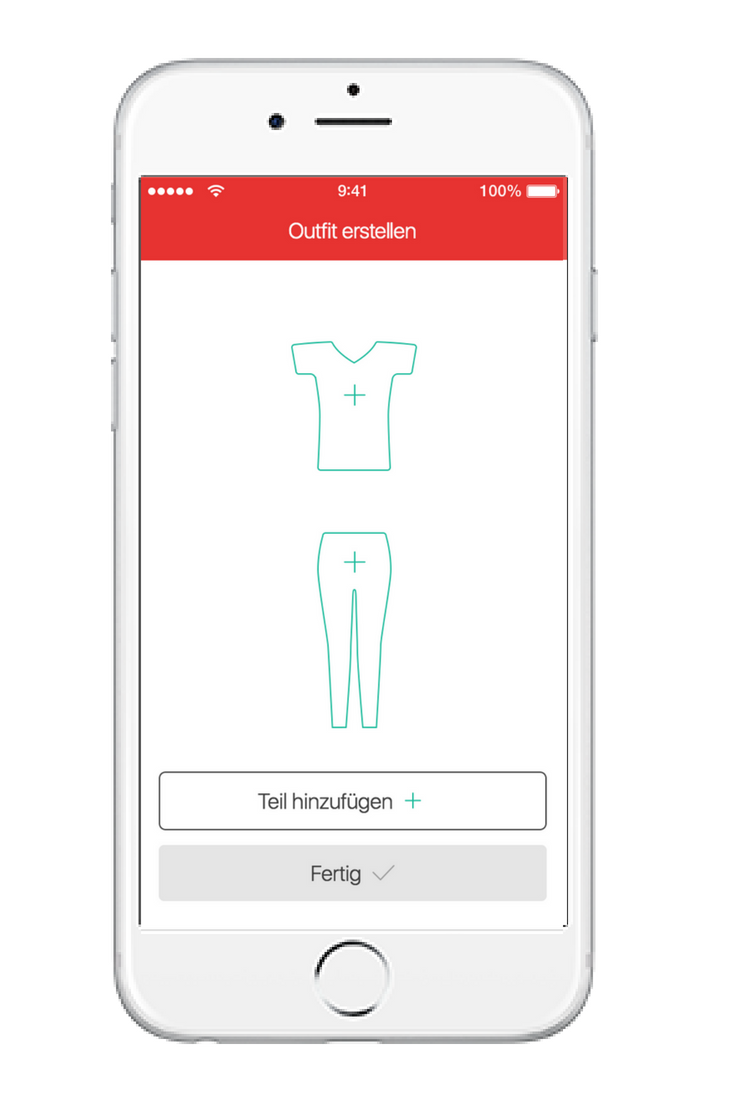 Want to learn more about our solutions?
Reach Out:
Call us at
0049 40 466 605 33